About LB PHOTOGRAPHY

Established 2005
Offering Studio & On Location Photography

About the Photographer / Owner: Laurie Hohman
Above is a photo of my husband and I (2014) photographed by me :) (used a tripod, timer, studio light)
Member of PPA - Professional Photographers of America
Member of PPO - Professional Photographers
Member of LSPP - Lima Society of Professional Photographers
Associate Degree in Graphics - Photography, Art & Design
First off "hello and thank you for visiting my website"
I LOVE photography. Starting in college with film and a darkroom and moving to digital has been fun and exciting! I've had the honor of learning from many other awesome professional photographers from all over the USA over the years and still continue to make time to learn through classes, conventions, seminars, books and more!
I have TONS of equipment (cameras, lenses, lighting tools and accessories) to be able to photograph a wide variety of styles, techniques, on location and in studio. :)
I treat each session as unique and fit the poses, lighting and scenery to fit. My goal is to give each person a session they will enjoy and memories that they not just like but LOVE and will treasure for years!
I am married to a wonderful husband, Travis Hohman, who loves to photo bomb so he isn't invited on a session :) Alongside photography, I love the outdoors, swimming, biking, reading and spending time with family and friends.
I fell in love with photography in college while studying Graphic Design. What amazes me most about photography is how I can capture moments in time that will be cherished for years and years! I enjoy the challenge, the many expressions, candid moments and how each session is unique! Being chosen as a photographer is an awesome honor. I am so thankful to have been given so many opportunities and look forward to many more!. Each session to me is like an adventure, a chance to create something new, something wonderful.
I LOVE all types of photography. Weddings are my absolute favorite to photograph as I love the challenge, the story, the mix of different types of photography, locations and events throughout the day! High School Seniors are also exciting as I can take more time with posing, lighting and expressions for even more creativity :) Kids say the darndest things and make each session memorable and who can resist the adorably cute babies? I love watching kids and families as they grow and change. Commercial photography allows me to be published and challenges me in a different area of photography.
This website is packed FULL of portraits to show a variety of my portrait work and creativity.
If you have any questions along the way feel free to call, text or e-mail I'm happy to answer your questions.
Thank you for considering LB PHOTOGRAPHY, I look forward to the opportunity to being your photographer!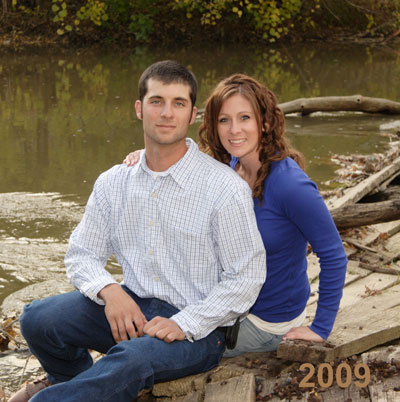 Laurie Hohman, wedding photographer Tiffin, Ohio
Laurie Bouillon, wedding photographer Tiffin, Ohio Laurie Hohman, wedding photographer Findlay, Ohio Laurie Bouillon, wedding photographer Findlay, Ohio
.......